To create a desktop shortcut for Excel, Outlook or Word 2013 on Windows 8.1 or Windows-10, please open the old start menu Folder!


Please start the MS-Explorer for Example via keyboard shortcut [Windows-Logo+E]!

Enter in the Adress Bar the Folder-Path  shell:Common Programs\Microsoft Office 2013 and confirm with [ENTER]!

Now you will see all OFFICE 2013 Program-Shortcuts! Drag via Right Mouse or Copy and Paste the required Office-Tools to the Windows 8.1 Desktop! 

Tip: For Microsoft Office 365 shell:Common Programs 

See also: ... desktop program shortcuts in Windows 8 and Win 8.1
  


(Image-1) Excel, Outlook, Word 2013 Desktop shortcut!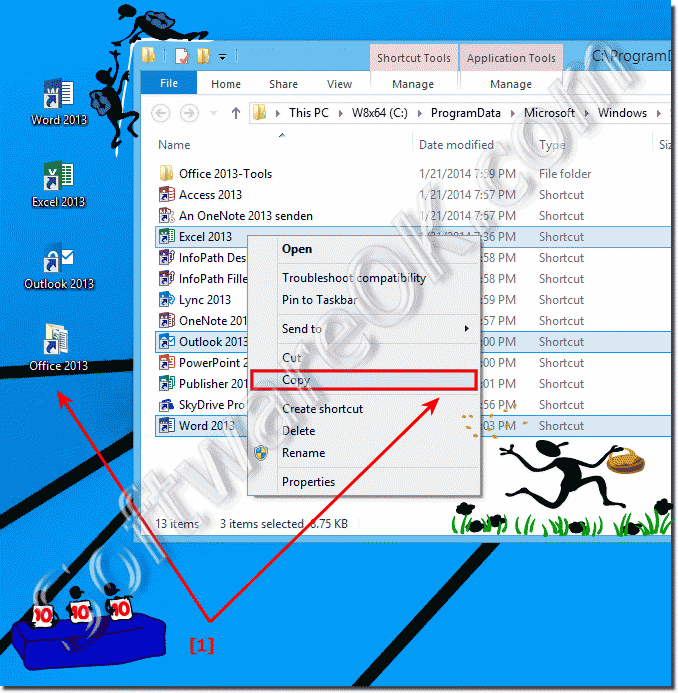 FAQ 203: Updated on: 21 July 2019 08:39