Working on the desktop can be improved

if you place the second monitor under Windows 10/11 correctly!


Windows 10/11 is packed with features and settings that work with two, three, four or more monitors without the need for third-party software for optimal desktop viewing. It is quite easy to position them correctly!



1. Please start the

Windows 10 settings

 simply

Windows-Logo + I 

2. enter the text

"Display"

. 

Drag and drop each ad in the "Choose ads and rearrange" section to rearrange them according to their physical layout on your desktop.

If you do not want to

use only the external monitor,

press the

key combination Windows + P

and choose the option Expand!





(Image-1) With several Monitors make the Windows 10 desktop better to use!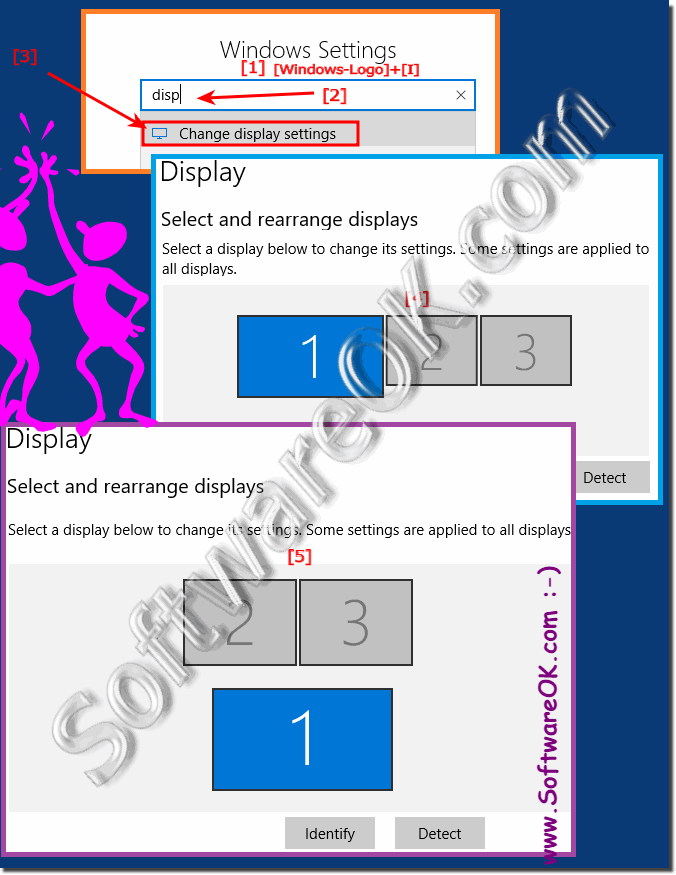 Info:
When you connect a second monitor to a laptop, the laptop screen is used by default as the primary display.
Moving the primary display is not common, but some users prefer to move the primary display to the external display.
In some cases, the external monitor is merely a higher quality display that is better suited for the primary display while the system is connected.
A laptop with a poor quality screen or a broken screen may also work if the external monitor is used as the main display.