You can easily use your own picture / photo ergo images on the lock screen under Windows 10/11 Home and Pro!
Switch from lock screen to your own picture / photo in Windows 10 and Windows 11!
1. Open the lock screen settings
2. Switch from
"Windows spotlight"
to
"Picture"
3. Button "Browse" and choose your own image / photo
(
... see Image-1 Point 1 to 5
)
The beautiful Windows 10 pictures can also be used for other things:
►►►
... Save Windows 10 pictures from the login screen / lock screen!
(Image-2) Use on the lock screen own picture on Windows 10!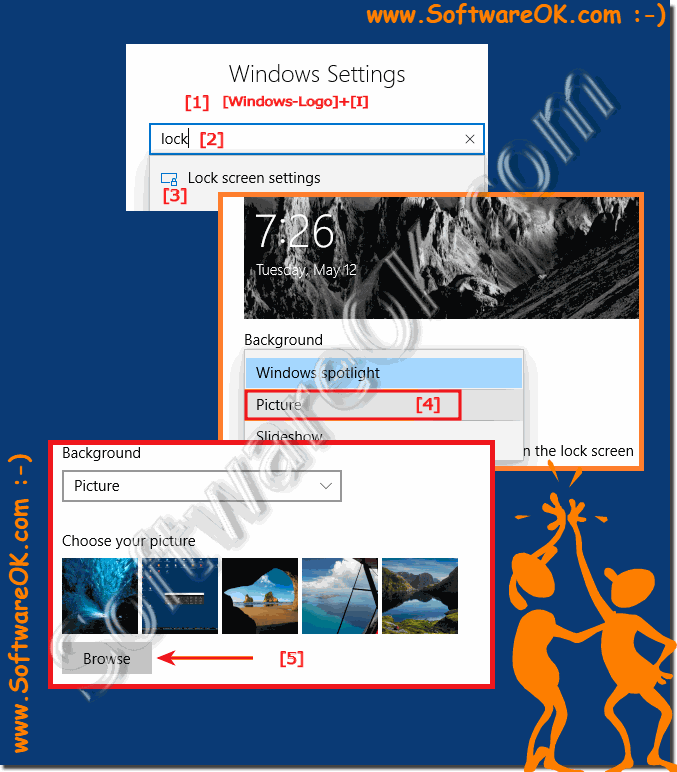 Info:
On Windows 10, the lock screen is the impression you always see before you
log
in to
your account
. While it may seem unnecessary, it does offer some useful features before you even access the desktop. For example, on the lock screen, you can view the current date and time, calendar events, and notifications from other apps. You can also interact with Cortana, showcase your favorite wallpapers, personal images, and beautiful Bing images with Windows Spotlight.