Set the
paper or printer output tray under Windows

10, ... desktop and MS server operating systems!

Anyone who has ever 

printed out directories

or printed out

the extended test pages

comes to the question of how to select from which paper tray your document should be printed in Windows. This is most commonly used for printing documents from the batch bypass when using specific paper.
The solution to set the printer output tray on all Windows OS!
PS:

Usually the printer properties dialog box contains options for the printer itself to update printer drivers, configure ports and other hardware adjustments, small differences in these instructions apply to special models Kenyon, HP, Brother, Samsung, Canon, Epson, or various other manufacturers!  


(Image-1) Set printer output tray under Windows desktop and server!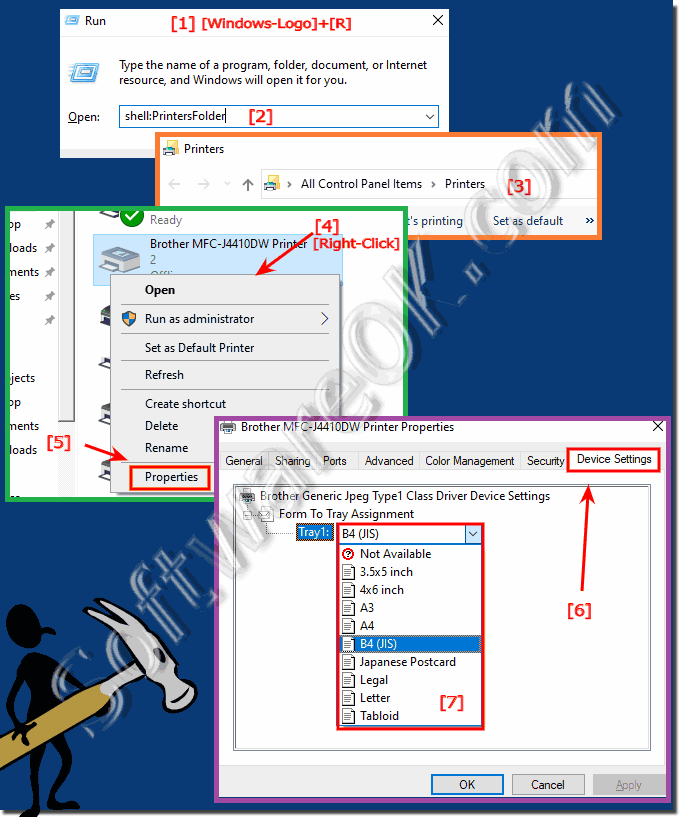 Info:
If it matters, we have to change
the default setting for the printer
. Our print jobs are performed by an application other than ours, so we cannot make these types of changes in the context of a print operation that originated from our application. Unless there is a way to change the default print settings in another application, we cannot change the user's default settings for the printer, start our print job, and then reset the default settings to their original values.

Nevertheless problems with the instructions, restart the Windows operating system, please do
a correct Windows restart
.