Simple start search queries in Microsoft file explorer
and to stop it press ESC Key!
The search query example: 
*.txt kind:=document
In Windows 11
 ► 
Enable old Explorer
 or open 
Folder Options in Windows 11
(Image-1) Search query for Text File!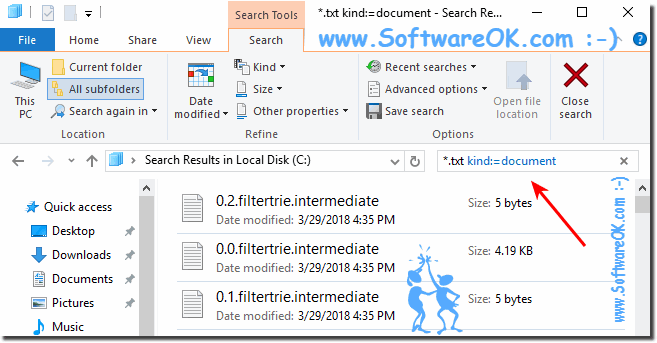 To ensure the fastest possible search in the file system, Windows 10 / 11 offers an indexing function. It scans the contents of the disk in the background and saves the file names in a special database. When the user performs a search query, the address is no longer on the disk, but in the generated database, so that the results are displayed almost immediately. ►► 
... Turn off windows 10 search indexing service (customize, disable)?