It's easy to do a
full system scan

on MS Windows 10 or 11 Home, Pro, ...!

Windows malware is still a major problem. Fortunately for this reason, Microsoft has an antivirus program called Microsoft Defender under Windows 10, 8.1, as well as MS Server 2019, .... It is busy looking for malware, Trojans, worms, ... in the background . However, you can also perform a full system scan with Defender at any time to make absolutely sure that the Windows computer has no malware or malware APPs.

Contents:
1.) Start the full system check or scan under MS Windows OS!
1. Open the Windows Defender / Security Center
2. Click on the Defender symbol 
3. Select "Scan options" and switch to "Full scan" and start the scan 
(
... see Image-1 Point 1 to 6
)
PS:
The full scan scans all files on your computer and all running programs. The scan can take more than an hour.
(Image-1) Perform a full system scan under MS Windows 10 or 11!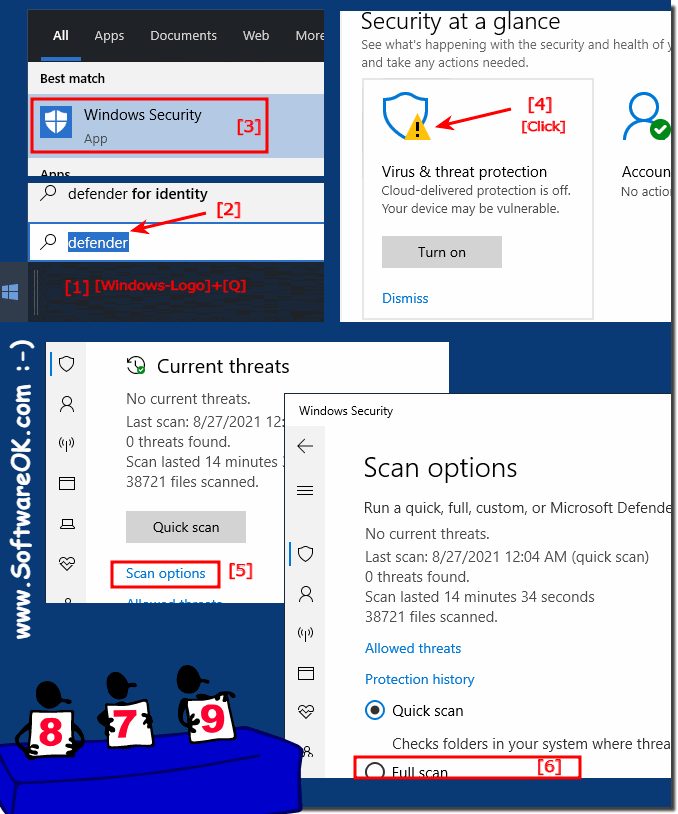 2.) More tips on system, security , scan ... on Windows!
Windows security aspects are very high, a look at the respective function is never wrong, just to know if everything is correct!