Run on Windows 10/11 the diskmgmt.msc Desktop Home Pro, and Server 2019, 2016, ...!
1. Windows + R + diskmgmt.msc!
2. + Enter
(
... see Image-1
)
(Image-1) Run on Windows 10 diskmgmt.msc!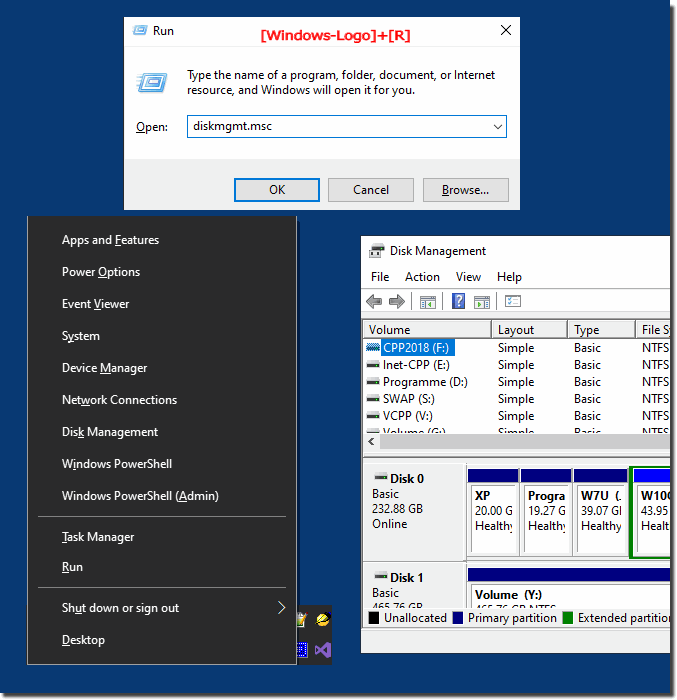 If the new external hard drive or the newly installed SSD is not recognized under Windows, there is frustration at first. But that is often not necessary! In most cases, no hardware defect is responsible for it. The reason is that Windows first has to initialize an unformatted hard drive. Fortunately, what sounds complicated can be done in just a few steps. In most cases, it makes sense to name drives according to their purpose. The drive letter can also be adjusted accordingly. The associated option can be found in the disk management supplied with Windows.