Without much effort you can activate the dark mode in the file explorer Q-Dir, but it only works on Microsoft Windows 10 and MS Windows 11!
1. Start as always ►►
 ... Quad Explorer for MS Windows OS
2. Via
"Main Menu"
on
"Extras" 
3. and simply activate the
"Dark Theme"
( 
... see Image-1 Points 1 to 3
) 
If necessary, you can always deactivate the dark mode in File Explorer Q-Dir, repeat the steps described above.  
Optional: ►►
Or use your own theme in Q-Dir
(Image-1) Enable Dark Mode in File Explorer!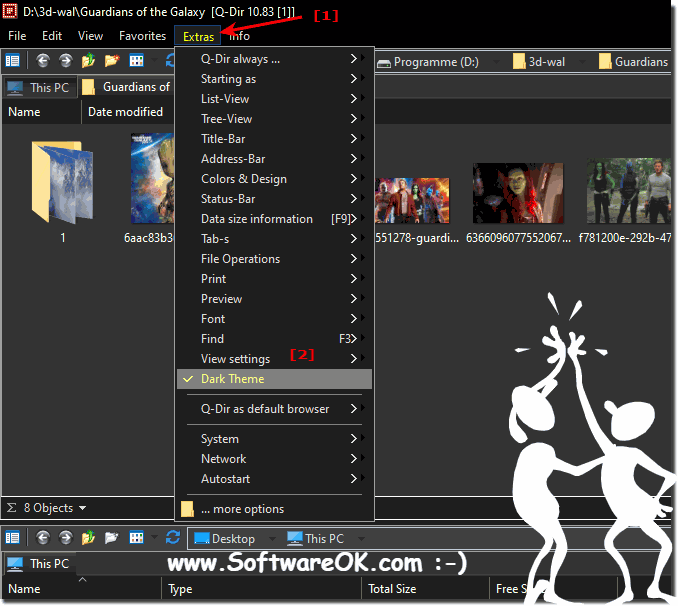 The Dark Theme in Q-Dir!