Quite simply you can activate the Save Icon Size and that on all MS Windows 11, 10, .... operating systems!
Info:
In DesktopOK you can enable the option to save the desktop icon size.
Save and restore desktop icon size in DesktopOK.
(... see Image-1 Point 1 to 3)

► Menu ► Options ► Save option ► Save and restore icon size   
Please use 
... always the latest version of DesktopOK
! 
(Image-1) Icon Size Save Enable on all MS Windows OS!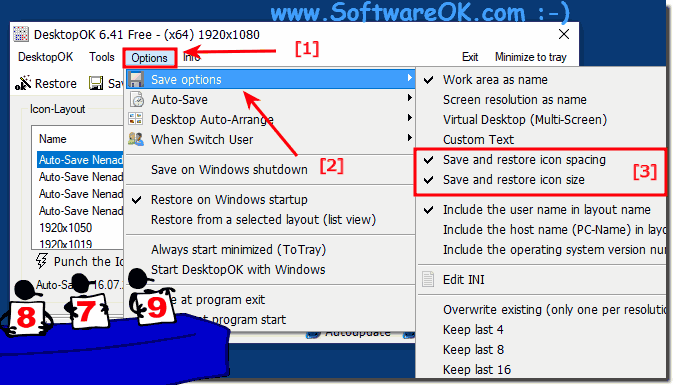 The elegant Icon Size Save Solution is not just written for Windows 10, this screenshot has been made under Windows 10, as you can see above under Windows 10 shot "Icon Size Save Example" screenshot, but you can easily and without this example Also use on previous versions of Microsoft's Windows operating systems to save the desktop icon size, whether it's a Windows desktop, tablet, Surface Pro / Go, or even a server operating system.