In order to define a hot key(s) for the program or tray menu, for the drive ejection or opening Close DVD, there is no need a specialized computer science!
(Image-1) Define Hot-Key, for the program or the drive Eject or Open Close Menu!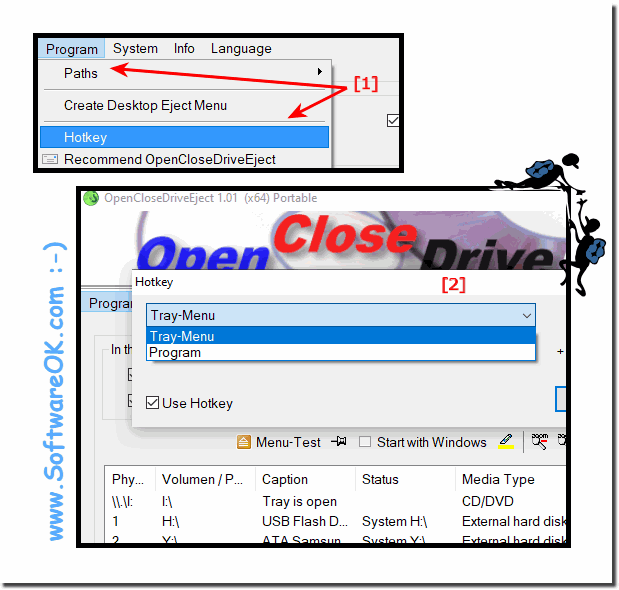 Info:
Still problems with the keyboard shortcuts.
What can I do if I still have problems with shortcuts is a frequently asked question, or I really want to eject the drives by shortcut and close my DVD tray and open. Restart the Windows operating system, please
perform a proper Windows restart
.