The desktop icons can also be activated very quickly on MS Server, here in the example of the MS Web Server 2019!
Activate the MS Web Server 2019 desktop icons!
1. Windows + R shortcut 
2. Command as always
desk.cpl ,, 5
3. And simply activate the desktop symbols on MS Server
(
... see Image-1 Point 1 to 3
)
PS:
 Even as a server administrator you need a Windows manual to carry out these simple steps with which you can quickly activate the desktop icons on your Windows server, whether as a system administrator or standard network administrator, you can always do it well.
(Image-1) Activate desktop icons on MS Server 2019, 2016!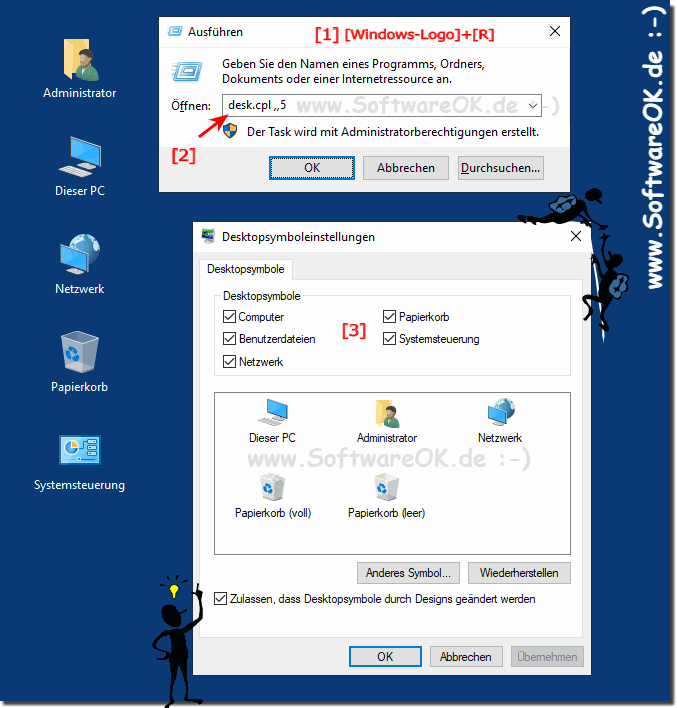 Info:

If you have been using Windows Server old MS versions for a long time, you probably remember that the desktop up to Windows contained some standard symbols for quick access to My Computer, Computer, User Data (My Documents), Network, Recycle Bin and Control Panel. Under Windows MS Server 2019 only a symbol for the recycle bin is displayed at the beginning! 

Not any longer!