The solution Open New Tab Via Drag and Drop in all / from all Explorer Views on Windows 11, 10, 8.1, ... and MS-Server 2019, ...!
1. As always, please start the 
free alternative explorer for Windows
2. Please Drag a Folder or Drive and Drop it on the Free-Space in Tab-Bar 
(
... see Image-1 Point 1 and 2
)
PS: this works between all File Explorer views, the files can also be stored on the register bar ergo tab bar from Windows Explorer or from other programs under all MS Window operating systems!
(Image-1) Quad-Explorer and new Tab via Drag and Drop!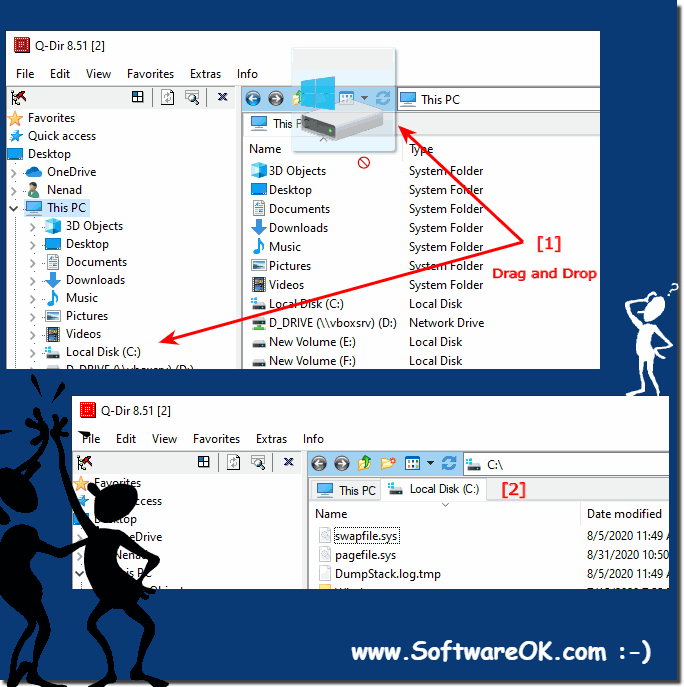 Info:

When managing important documents, working with tabs with their own settings in Quad Explorer is an important option for many Microsoft Windows users when opening directories and managing folders, documents and files using the tabs that can be adjusted in Quad Explorer. This makes managing documents and images easier on Windows, even with a complex directory structure, as well as using several Explorer windows!