It is easy to uninstall the File Eraser from Windows (10, 8.1, ...),  or other Windows Operating Systems!






It is sometimes necessary to "Remove File Eraser" from Windows OS, it is a simple and effective tool, use it and get in touch with the benefits. Or remove the File Eraser from you Computer.





1. In BlankAndSecure disable the feature
Remove from the "Send To" and context menu in MS-Explorer! 
(... see Image-1 Point 1 to 3)

2. Please close the Program (... see Image-1 Point 4)

3. Delete the BlankAndSecure.exe and the ini File (... see Image-1 Point 5)





(Image-1) Easy Remove File Eraser from Windows 10, 8.1, ...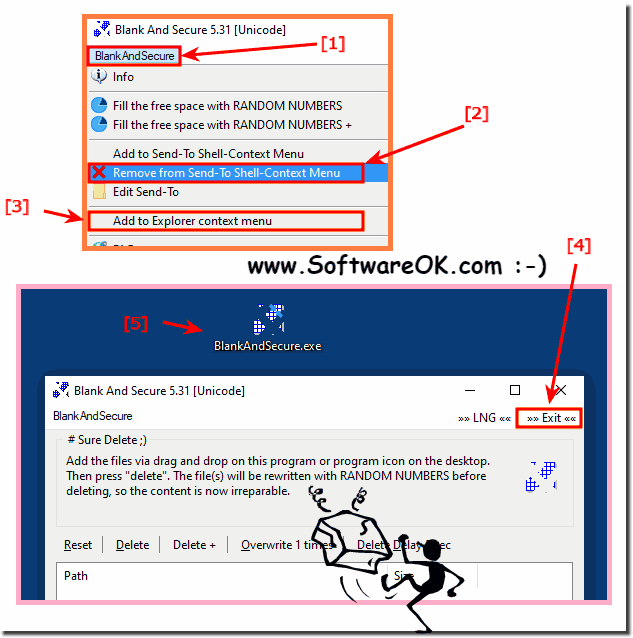 Info:
However, you can use this example "to uninstall the File Eraser" as a solution without hesitation and disadvantages also for earlier, other, older  versions of Microsoft's Windows operating systems whether it's a Windows desktop, tablet, Surface Pro / Go, or even a server operating system.It has been tested on all and successfully
verified
.
FAQ 6: Updated on: 25 August 2019 07:27