The difference between documents and forms is an essential one in digital and real form!




A form is a document with spaces!

When a form is filled out, i.e. all fields such as name, address, city, zip code, the form can be viewed as one document.

The document has no free fields, because with free fields or placeholders it would not be a document, but a form!



 
1. The German SEPA Giro-Transfer can be clearly recognized as a form!  

2. And the 10 Commandments are a document

( ... see Image-1 )

If we now assume that "The Ten Commandments" had placeholders or radio buttons or check boxes, these would also be a form and not a document.  

►► Your own documents folder!



(Image-1) Difference between documents and forms!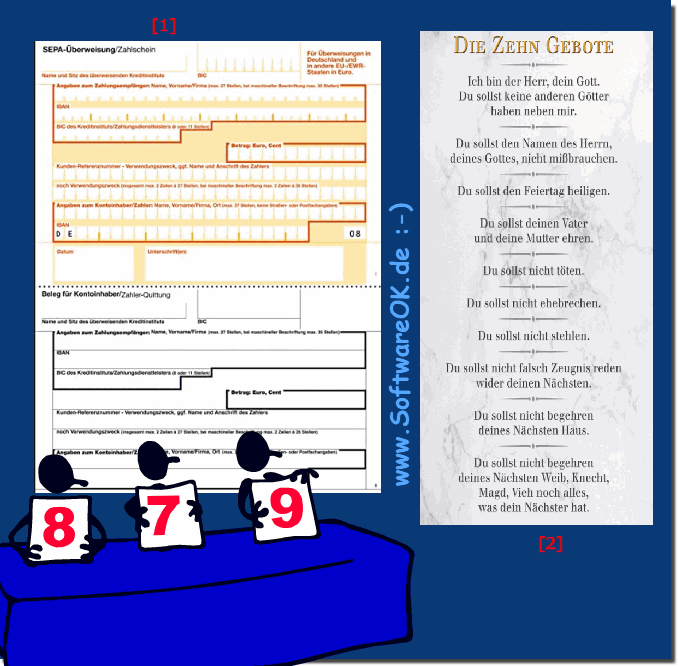 FAQ 159: Updated on: 16 September 2020 15:41