To use the password reset disk under Windows 10, restart the PC and wait until the
Windows 10/11 login screen appears

, the solution is also for Windows 7 and 8.1!

The prerequisite is that you have created the Windows 10 / 11 password reset disk! 

After you have once mistyped the password in Windows 10 / 11, the text field "Reset Password" will be displayed. Here you click on it and keep the password reset disk ready.



The password reset - wizard guides you in 3 steps to the goal

 

Here you can also create a new login password with which you can log in in the future.

 





(Image-1) Use of the Windows 10 Password Reset-Disk!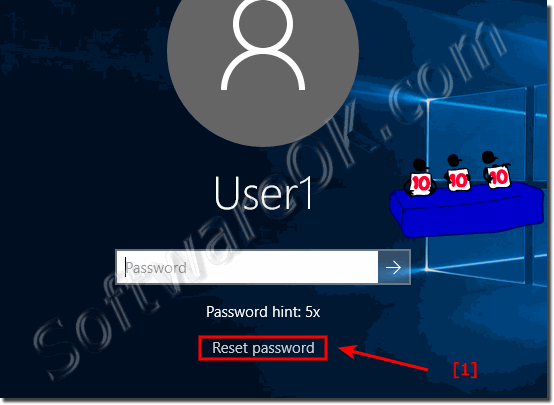 FAQ 161: Updated on: 25 August 2023 12:39