Change the Home Folder of MS-Explorer to This-PC (My-Computer), the solution ergo example for Windows 10!




When you start the MS-Explorer, the folder Quick access will be open. You can change this via MS-Explorer Folder Options.  On the Windows desktop PC, tablet, notebook and also on Ms Surface Pro.  


Content / Example / Tip :


1.) Changing the Star folder in File Explorer on Windows 10! 
1. Please start in Windows-10 the MS-Explorer, for example via keyboard shortcut Windows-Logo+E 
(... see Image-1)

2. Select the menu point 

View.

 In ms-explorer view settings open 

Folder Options

 and the Tab General. 
(... see Image-1 Arrow 1 to 3)


See also: ► rename the This-PC in My-Computer on Windows 10 ► Window 10 Start Sound ► disks partitions on Windows 10

Hot tip: ... File-Manager Q-Dir!



(Image-1) Change Home Folder in Windows 10 to This PC!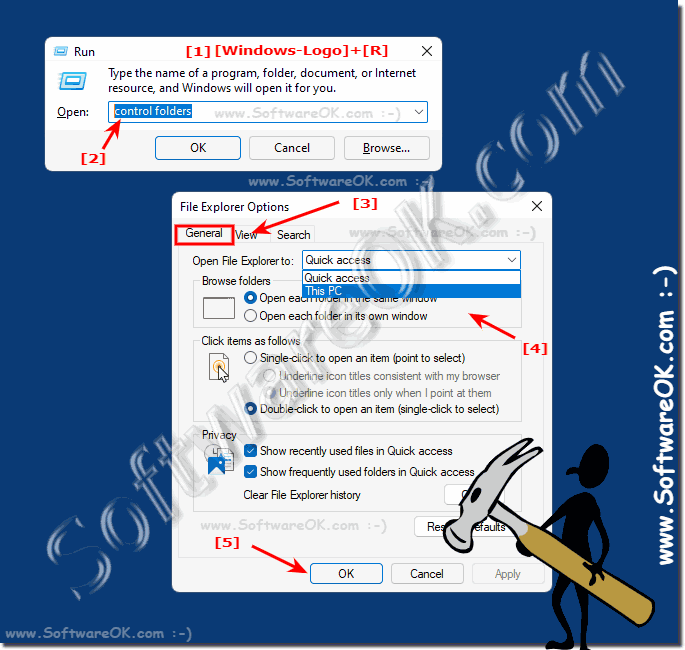 ......

2.) What should I note when Home Folder in File Explorer!
When you open the folder in Windows 10, the folders or directories under Windows-10 in the navigation pane of the Explorer are not automatically expanded, which can be very confusing if it bothers you, then change this folder option to that of the navigation pane makes it clearer!  
3.) More than just a single home folder in the Quad Explorer!
(Image-2) 4 Home Folder Q-Explorer!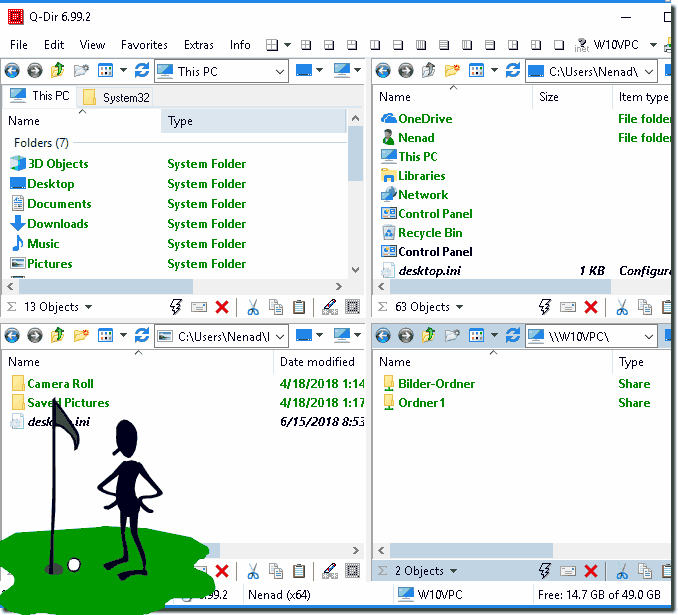 FAQ 38: Updated on: 21 August 2020 19:18