Even with Windows 11 you can see that the drives are not immediately visible when starting File Explorer, but the drives are not missing!   


Anyone who likes to use multiple drives is of course annoyed that they play a subordinate role under Windows 10 and 11. However, with the right option, you can see the drives immediately when you start the file explorer.




1.) Let the drives appear immediately in Windows 11/10 Explorer!
1, Start Windows File Explorer ( Windows + E )

2. Open the Options folder

3. And switch from Quick Access to This PC 

(... see Image-1 Point 1 to 5)




(Image-1) In the file explorer this PC instead of quick access!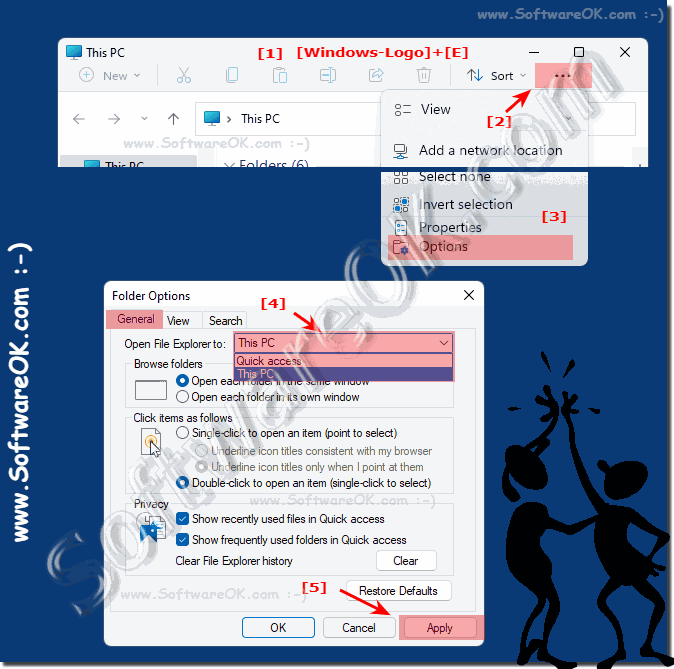 2.) More options to handle the drives on Windows! 
The drives can be recognized nicely and cleanly in the disk management on Windows 11 and also assigned new drive letters, as well as hiding drives, partitioning, formatting, ...!

1. Keyboard shortcut Windows + X

2. Open "Disk Management"  in Windows 11

(... see Image-2 Point 1 to 3)

Further options: ►►  Open Windows 10 and 11 Disk Management!





(Image-2) Disk management in Windows 11!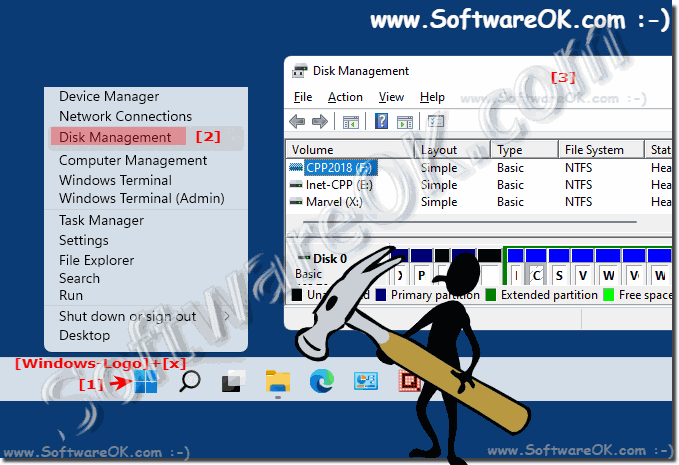 3.) Why do drives play an increasingly smaller role on Windows?
The motto of the future is the cloud, everything can be saved nicely with one of the cloud providers' services and so you can save your own backup, external, .. drives because it is practical and partly inclusive or free. 

It is assumed that you no longer have to or should not take care of this yourself, for this reason the drives may not be seen as important on Windows and other operating systems.





(Image-3) The drives on Windows 11 in Explorer!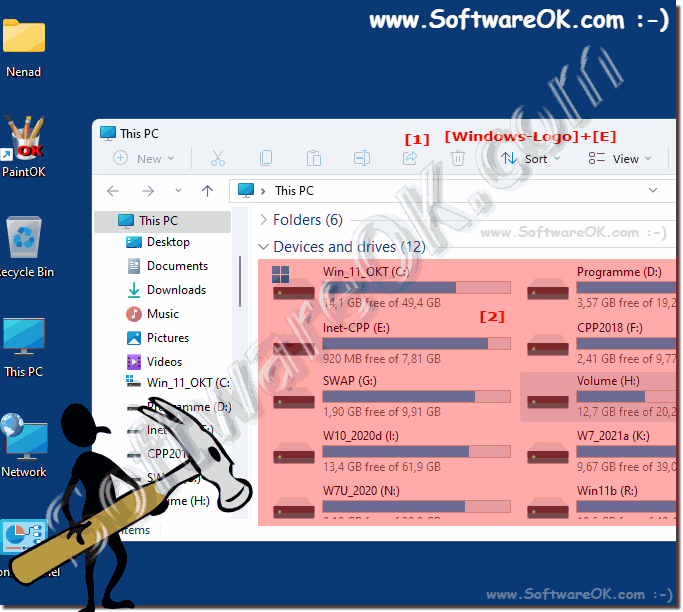 4.) ... More tips and information about drives and the like under MS Windows!
For many
users
who like to distribute and back up data via USB sticks, drives and mappings are an important point in Windows 11 as well as in all other MS desktop and server solutions. It is all the more important to understand them and use them sensibly. Here you will find further helpful tips on this sometimes quite extensive topic. Whether with problems of recognition, optimization etc.

Just click through the topics that interest you to learn something new or helpful!


FAQ 180: Updated on: 26 August 2023 08:08