Win 11 will automatically be offered via a free upgrade to eligible Windows 10 PCs in late 2021 early 2022, but it's already available for download now!





To verify that your current Windows 10 PC is eligible for the free upgrade to Windows 11, visit

Windows.com

to download the

PC Health Checker app

 . Dell, HP, Lenovo, Samsung, Surface, ... and many others have worked to ensure that most of the PCs you can buy today are Windows 11 ready. Windows 11 tuned so that it is not only optimized for speed and efficiency, but also takes advantage of enhanced experiences with touch, pen and voice.

See: ►►  What is UEFI firmware?   ►►  What is a TPM 2.0 chip!  ►►  x86 and x32, what is what?


Content:




1.) The Windows11 installation assistant for the update to Windows 11!

1. Please use this link to download Windows 11:
►►  https://www.microsoft.com/en-us/software-download/windows11

2. On the page just go to the point:  "Windows11 Installation Assistant"

3. Open Your Windows download folder and start the "Windows11 Installation Assistant"

(... see Image-1)




(Image-1) The installation assistant for Windows 11!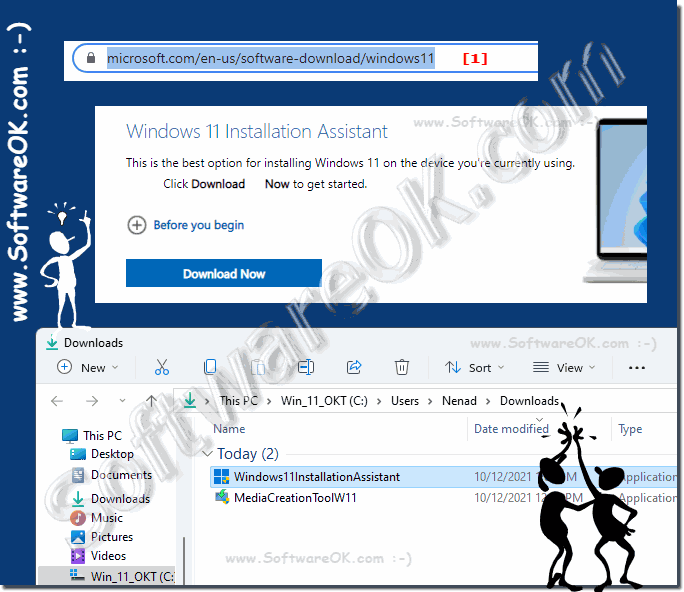 2.) Questions about Windows 10 Update to 11!

PS: The DirectX 12 Ultimate brings joy and more performance to the game on Windows 11! This means that Windows 10 PCs can be started free of charge and will continue until 2022. And next week there will be an early build of Windows 11 to share for the Windows Insider Program, as there is a passionate community of Windows fans and Windows gamers that Microsoft looks forward to receiving feedback.


When do I get Windows 11 on Windows 10?
Windows 11 will be available to Windows insiders from June 2021 and then in autumn ~ October 2021, it will be made available to the public. The first Windows 11 PCs will be shipped this fall, but the Windows 10 free upgrade to Windows 11 is not planned until 2022, according to Microsoft.
I have a 32-bit device. Can I upgrade to Windows 11?
Unfortunately, no! According to MS, many hardware innovations have happened in the PC area since the introduction of Windows 10 six years ago. In order for Windows to move forward and better take advantage of the latest innovations, MS need to update the basic system requirements for modern PCs.
What use is the PC integrity check if it is faulty?
There are currently problems with the tool, the fact that Microsoft's tool for the PC integrity check of Windows 11 is available again, but a message still appears on some computers during the Windows 11 update that the computer does not meet the system requirements for Windows 11, although it does, you should wait before switching and not change the hardware immediately until the guidelines are 100% valid, so this will probably be in October and for the Windows 10 updates then in early 2022!


(Image-1) Can I upgrade Windows 10 to Windows 11?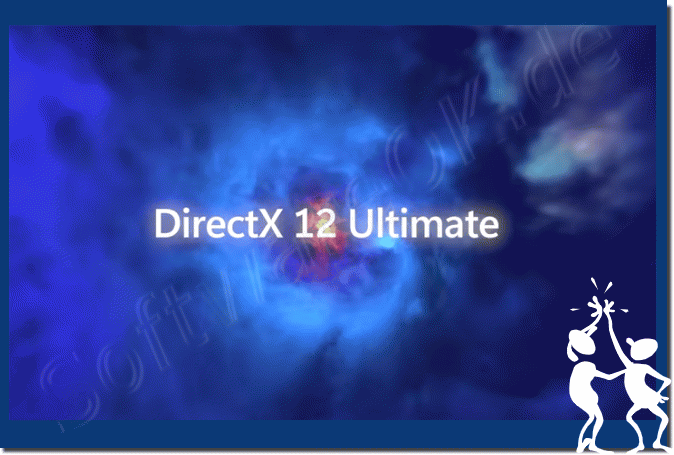 FAQ 4: Updated on: 26 August 2023 06:19