How to fix "OneDrive cannot connect to Windows" error when accessing Windows 11, 10, 8.1, ...!
1.) Reinstall OneDrive in case of connection problems on Windows!
1. Open the page in your favorite browser :
https://www.microsoft.com/en-us/microsoft-365/onedrive/download
2. Download the OneDrive desktop application!
3. Reinstall the OneDrive
4. And OneDrive works in MS File Explorer and
Quad Explorer
!
(
... see Image-1 Point 1 to 3
)
Error message: "OneDrive cannot connect to Windows" is gone!
It is also helpful if you have to: 
►► 
Remove the OneDrive folder from the MS Explorer in Windows 10
!
(Image-1) OneDrive works correctly again on Windows 10, 8.1!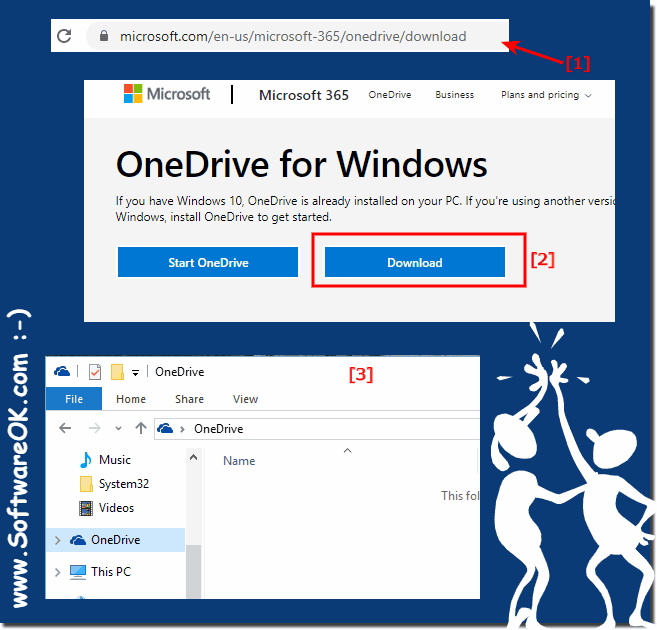 2.) Tips Detect and fix network problems!
Also check all connections in the network, it may be that OneDrive is losing connection due to WLAN or routers such as Fritz-Box, Speedport, TP-Link, ...!