It´s easy to print on Windows the contents of folders, everything what you see in the File Explorer views on all Windows Desktop and Microsoft's Server OS!
Please using the Print Button 
in Q-Dir
 toolbar or via the main menu "Print", it will always print the Current Folder View, Large Icons (Thumbnails), File Detail List, List, .... depending on what you are using in File Explorer to bring it to a paper page.
Folder Print Examples:
1.) The Folder Print Command 
(
... see Image-1 Point 1 and 2
)
(Image-1) Print what yo see in Explorer Views!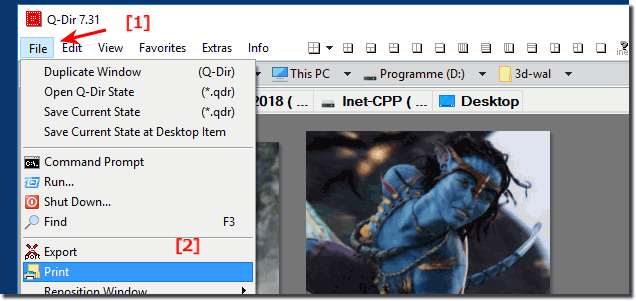 ......
2.) Example print Large icons (thumbnails)! 
(Image-2) Thumbnails Explorer Print Example!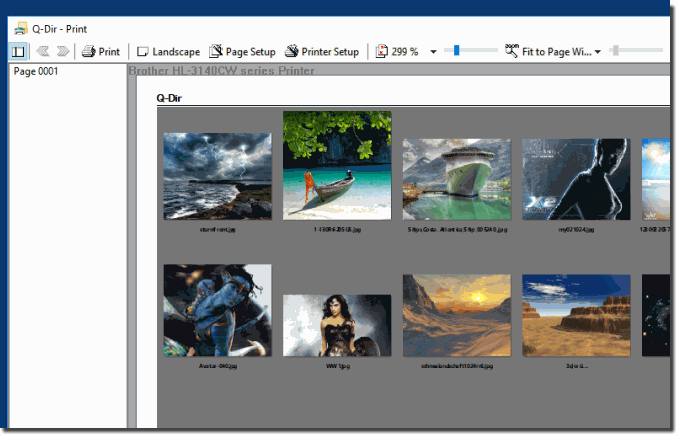 3.) Explorer File detail list!
(Image-3) Print File Details from Explorer Views!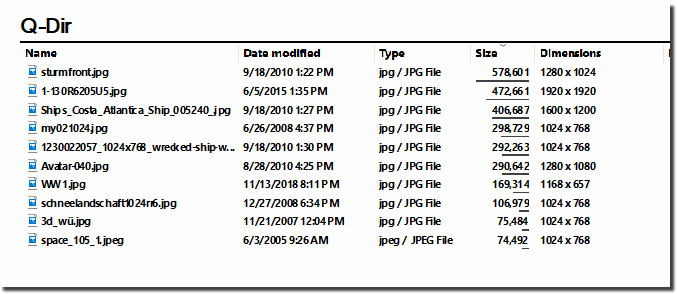 4.) Simple File List Print
(Image-4) Print what you see in Explorer Views!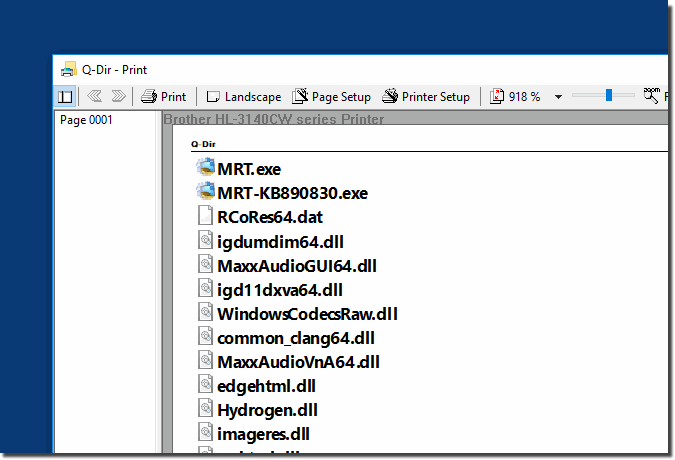 This screenshot has been made under Windows 10, as you can see above in Windows 10 shot screenshot, you can easily use this folder print example as a solution on older versions of Microsoft's Windows operating systems, no matter if it is a windows desktop home computer , tablet-PC, Surface Pro / Go to go, or even a business server operating system is.
It is really sometimes very useful and advantageous to print the contents of the folder. It is a simple yet effective directory Printing Toll in
Q-Dir
. It has been tested on various MS OS and successfully
verified
.