The solution is easy to translate WinScann2PDF in your country language, or change ergo switch the language!
 

If you want that in Winscan2PDF another country language appears 

This is the third menu entry in the main menu (... see Image-1 Point 1)

If you want to translate Winscan2PDF in your national language. (... see Image-1 Point 2)

It is regardless of whether you are using Windows 11, 10, Windows 7 or 8, 8.1, or x 64 or x 32 (x 86) version of MS-Windows.

See: ► ... Supported languages in WinScaan2PDF!



(Image-1) Translate or change the Language!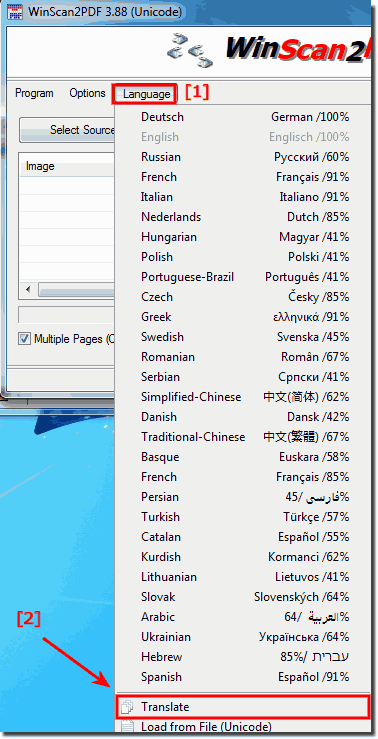 FAQ 16: Updated on: 15 July 2021 07:33