You not must always work with activated virus protection, such as when working offline on Windows-10!
Also, Windows 10 verifies external or third-party antimalware applications. For example, during the upgrade of Windows . If the compatibility is wrong or if the antimalware application is compatible, your antivirus software will be retained during the upgrade to Windows 10.
Otherwise, this will also be partially disabled for large Window-10 auto-updates. When working offline, however, you should consider when installing programs that are located on a disk
to activate defender
.
(Image-1) Work with the enabled Defender under Windows-10!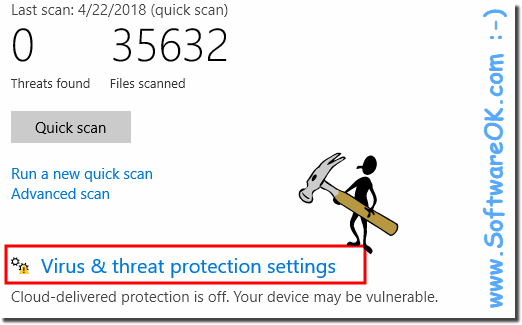 If your anti-malware subscription is not up to date (running out), Windows will uninstall your application and enable Windows Defender.