The solution to only see new Q-Dir strings for incomplete translation, only the strings with the changes!



Content:




1.) The new strings in Quad Explorer for MS Windows OS!

See picture 1 and 2 ;-)




(Image-1) The Q-Dir translation is only changing!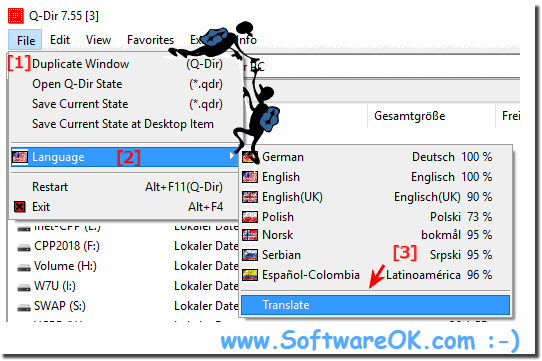 (Image-2) Q-Dir full translation to 100 percent!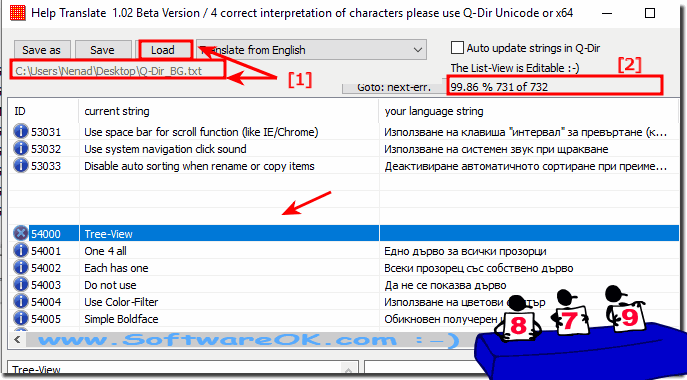 2.) Changing the language in the alternative Explorer for all MS Windows OS!

1. As always, start your ► Quad Explorer on your MS Windows OS

2. Please click in the first menu and change the language
( ... see Image-3 Point 1 and 2 )

3. Or menu item "Translate" to translate it

4. Then please just send the string list to my email address

See: ►► ... Contact!



(Photo 3) Q-Dir language!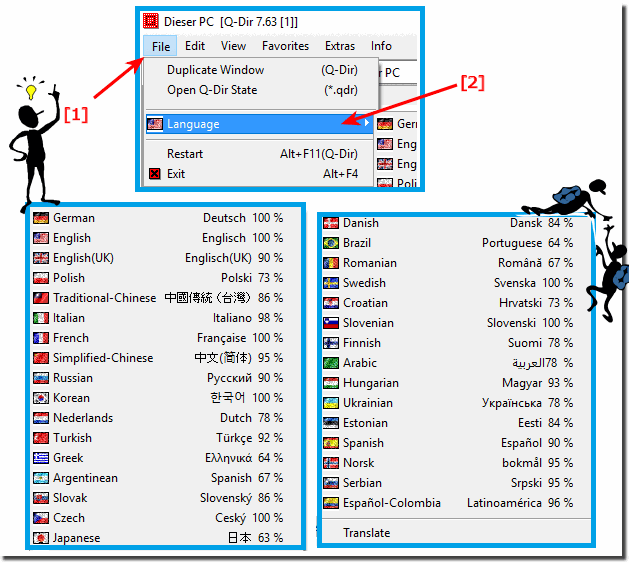 3.) What languages ​​are supported in the Quad Explorer?
# Q-Dir is multilingual and a popular program worldwide:
4.) What should I consider when changing the Quad-Explorer language?

There is nothing great to note, you should of course choose the language you understand and can read, the file manager for MS Windows will  automatically use the MS Windows standard language as long as it is available in Q-Dir , if that is not the standard language English used!
  







FAQ 113: Updated on: 29 May 2022 07:01