You can find out programs that start with Windows via the classic command prompt on all MS Windows OS!




Contents:

1.) Listing of the autostart APPs, programs and applications! 
1. Start the command prompt as always 

2. Use the command:  wmic startup get caption,command

3. And you can already see the start application

( ... see Image-1 Point 1 to 3 )

The command gives you a Quick summary of all your startup applications and their exact paths that run at startup. If you prefer PowerShell, ColorConsole , ... etc. you can use the same command to list the autostart settings. There are no disadvantages from the use here.  



(Image-1) Find programs in the Windows start folder via the command prompt!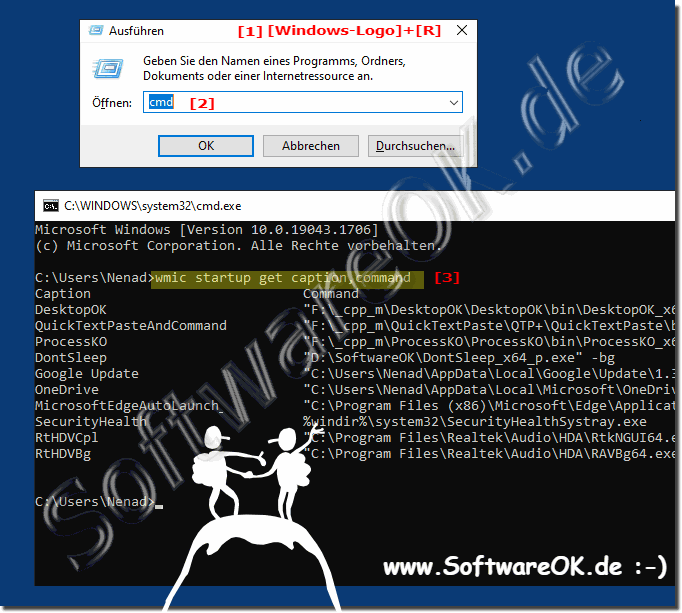 Knowing which applications are running at startup is sometimes very useful to fix system performance slowdowns or even in some cases to detect malware and other PC infections. 




2.) More tips and links for autostarts on MS Windows OS!

Once their file location is known, you can easily search for each startup application in File Explorer. Or use one of the other methods to clean up or list autostarts on MS Windows OS!





FAQ 129: Updated on: 26 August 2023 10:58