Adding and maintaining custom columns in File Explorer is a pretty straightforward task!
In the file columns in the MS Windows 10 File Explorer you get
confused
with the column settings of the individual folders or directories , here is a simple columns solution, as
you can apply the column settings
of a folder for other folders, whether it the columns on the Windows desktop computer , tablet PC, or on the go Surface Pro / Go .


Content:
See also: ►
turn off grouping in File Explorer under Windows-10!
1.) The selection of columns under Windows 10!
1. Simply start the Windows 10 File Explorer [Windows] + [E] and press the ALT key. 
2. A right-click on the file explorer column header (
no double-click please
)  
3. File-parts select columns
4.  
... Accept columns in the file explorer for other folders!

(Image-1) Add and maintain custom columns in File Explorer Windows 10!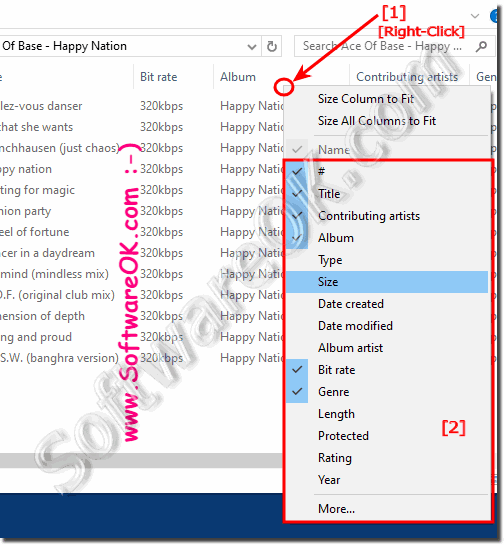 2.) Transfer columns in File Explorer for other folders! 

1. Now in the explorer on view 

2. After you have adjusted the columns click now on options 

3. In the folder options again on view

After clicking on the button "Apply for folder"

and you already have your desired columns in each folder!
Image-2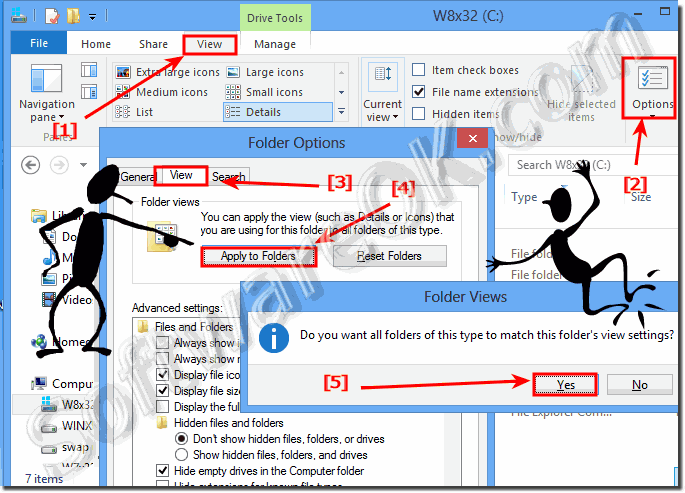 Copy Windows 10 folder
columns
 settings for all folders!