The %appdata% folder on Windows 10, ... is the folder / directory where the Windows programs save and their settings!
This is a
user-specific folder
and tied to users just like the
My Documents folder
 on every MS Windows operating system.
The Application Data or AppData folder contains data created by programs. Almost every program that you install creates its own folder in AppData and stores information there.
In theory, at least, standard users don't have to worry about these files.


Open the %appdata% folder on all Windows 11, 10, ... OS!
1. Start the
Explorer file
or alternatively the
Quad Explorer
2. Type in the
address bar
%appdata%
3. Confirm with Enter Key
4. Now you are ready to see 
application data folder

(
... see Image-1 Point 1 to 3
)


(Image-1) The appdata folder on Windows OS Desktop and Server all MS!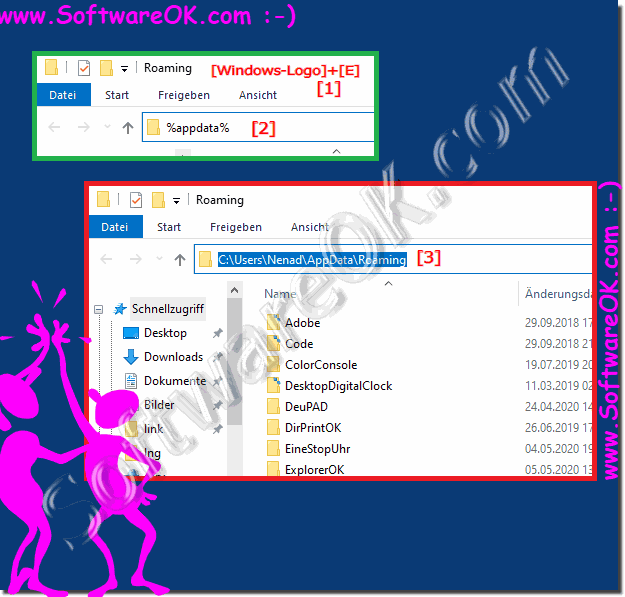 Info:
For example, Firefox and Thunderbird profiles are in AppData and can be transferred from there to PCs.
If you are using an older version of Outlook, the data of this program is probably also in AppData.
Together with many other folders, it is always visible to you.
You shouldn't have any problems copying or backing up files.
However, one should be very careful when moving or deleting the data.
This could damage a program.