It is easy to reset Windows 10 to the factory settings without new install of the Windows PC!
Content:
1.) Resetting Windows with the Microsoft Reset function!
1. Start as always ►►
the Windows 10 settings
, easy use the 
Windows Logo + I
  keys
2. Go to
"Update and Security"
3. Option
"Recovery"
4. And simply reset this Windows 10 PC
(
... see Image-1 Point 1 to 4
)
Continue with: ►   
Select Options for resetting!
The Windows is reset to Windows 10 after the first installation, as far as possible, usually resetting with the Windows 10 Microsoft Reset function works very well and the system works again as quickly and cleanly as on the first day!
(Image-1) Reset Windows 10 to factory settings!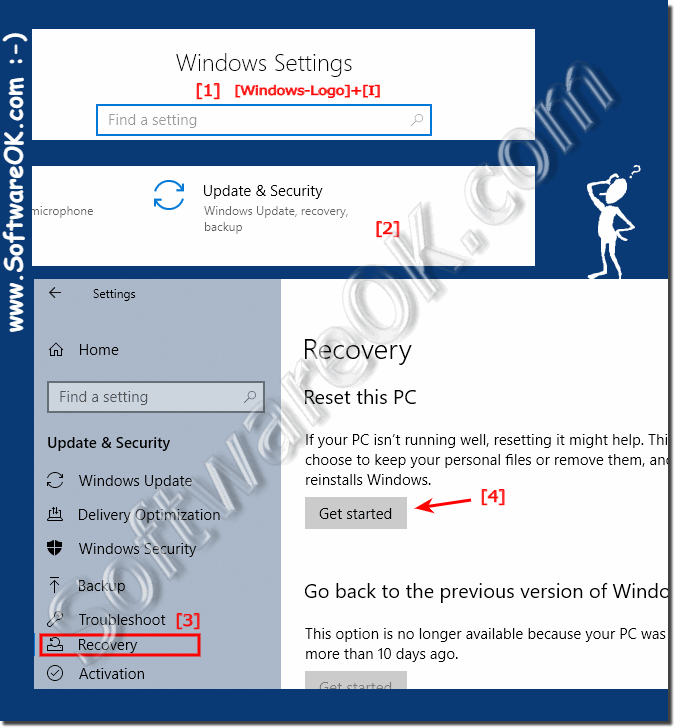 2.) Select options for the Windows 10 reset!
Here in the example we will keep our own files and do a local reinstallation of Windows 10, which is very practical because our own files will be kept!
Nevertheless, you should make a
backup of your own files on Windows 10 in
case something goes wrong!
Continue with: ► 
Confirm the reset action!
(Image-2) Reset Windows 10 to factory settings Keep my files!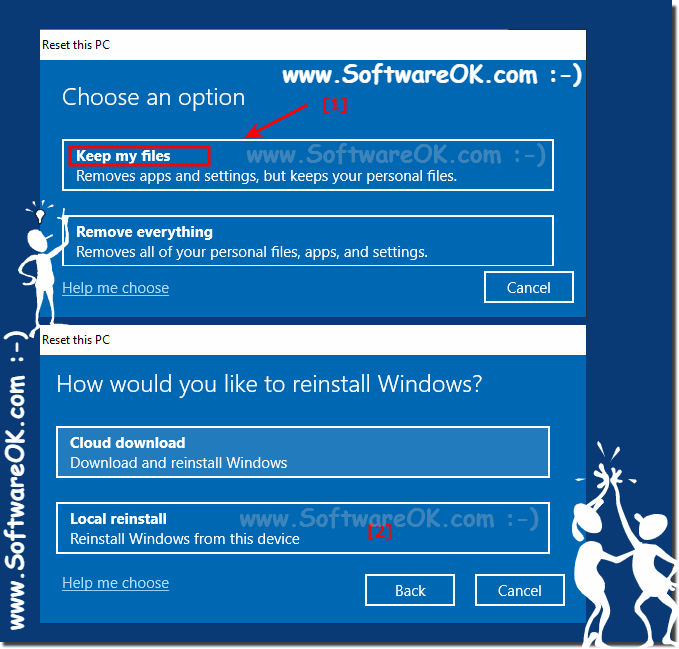 3.) Confirm the Windows reset / reset action!
Confirm the changes and
sit back!
 
The reset of Windows 10 takes 15 to 30 minutes, depending on what data you have on the hard drive and how big
your own files folders are on Windows 10
!
... what is to be considered!
(Image-3) Windows 10 Resetting This PC!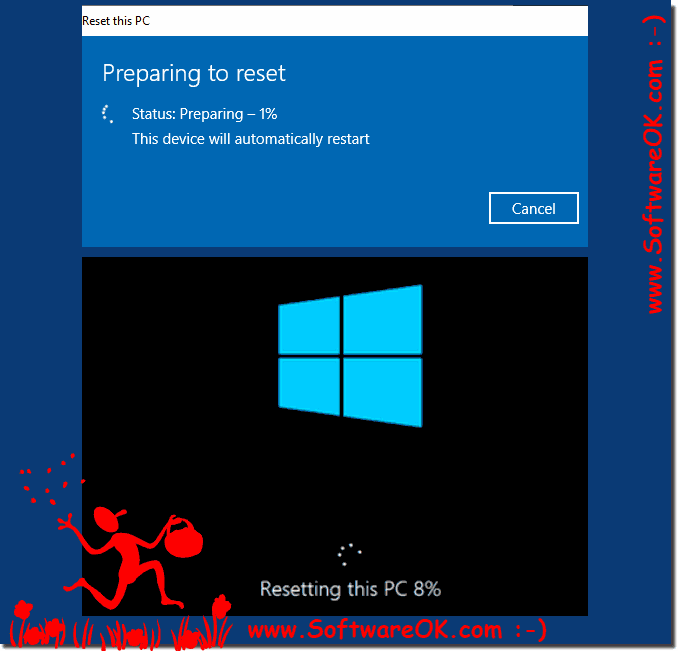 PS:
A newly installed Windows system works much faster and more reliably, of course. You now know how to reset Windows 10 to the factory settings and how you want to deal with your own files is easy!

4.) Other options and what to watch out for when resetting Windows 10!
In any case, you should plug the notebook laptop into the mains with battery operation. Windows 10 will fail to reset in the event of an unforeseen power failure!   
When resetting MS Windows 10, all apps and programs are removed, all installed updates and the system settings are reset to the initial values.
The nice thing is that you get a Windows 10 that is clean and runs smoothly again!
If you sell your computer, you should definitely delete your personal files too!
PS:
If you want to set up your PC again, you should first make a backup of all personal data! An
overview or printout of all programs also
helps to make the PC fully operational again quickly after re-installation.