The simple solution if Windows 10 or 11 goes to sleep too early on Home and Pro version!
There are a few things to check, starting with checking your hibernation settings and whether any other
software is running that is preventing hibernation
, you don't have to resort to
power optimization tools right
away, just change the power options in Windows 10 or 11!
Content:
1.) Change the hibernation settings in Windows 10 / 11!
1. Open the
Windows 10 settings
Windows + I 
key 
2. Change the timer when Windows 10 should go to sleep
(
... see Image-1 Point 1 to 4
)
PS:
The solution is quite simple when Windows closes goes to sleep early, if you have the feeling that Windows 10 / 11 is going to sleep too late or not at all, then simply reduce the sleep timer, a pleasant sleep timer time is around 20 to 30 minutes!
(Image-1) Windows 10 goes to sleep too early!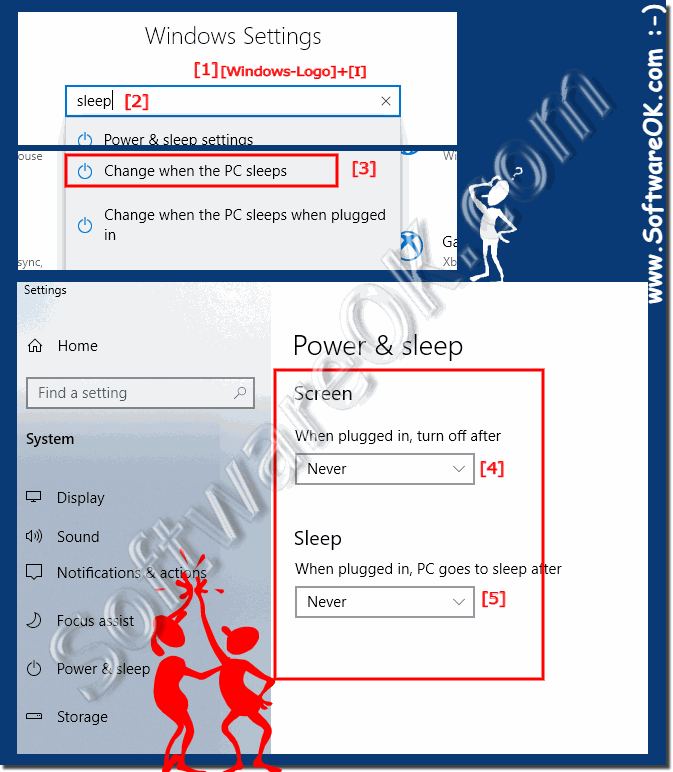 2.) What can I do if it still doesn't work?