It is quite easy to start the Task Manager in Windows 10 or MS Windows 11 even without in-depth Windows expertise!
Using Windows 10/11 Task Manager to
end processes
that are consuming resources is one of the main tasks of Task Manager. If your PC slows down or apps stop responding, you don't need a manual to know how to use
Windows 11/10 Task Manager
 find and end the processes that are
causing the problem
.
The Task Manager on Windows 10/11!
1. Press the
key combination
Ctrl + Shift + ESC
2. In the process list you can see all programs
3. And exit if necessary kill then without in example
ProcessKO
!
(Image-1) Start Windows 10 Task Manager!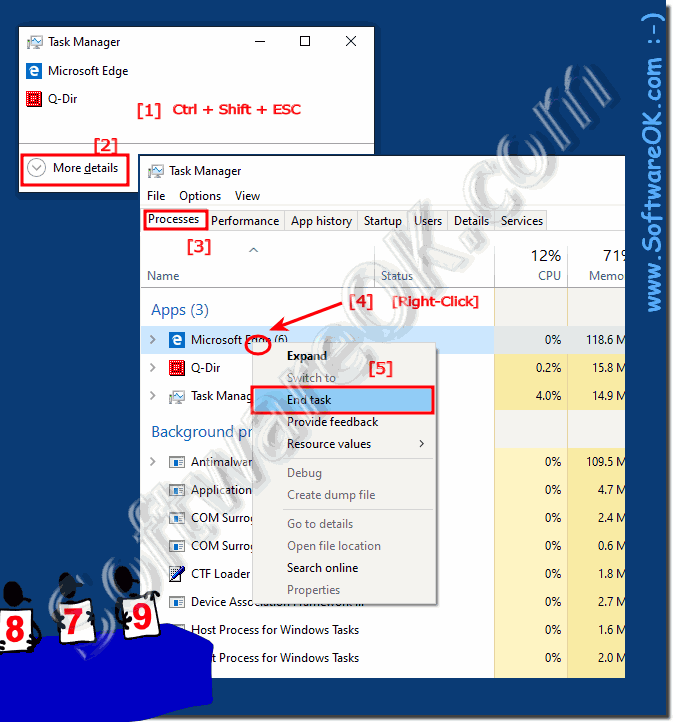 Still having problems starting Windows 10 Task Manager?