systeminfo is also the leanest command in Windows 11 to see important information about Windows 11!
Content:
1.) System information in Windows 11!
1. Use the cmd.exe
shortcut Windows + R
2. No detours command:
systeminfo
enter  
3. And see the most important system information about Windows 11
(Image-1) important information system info in Windows 11!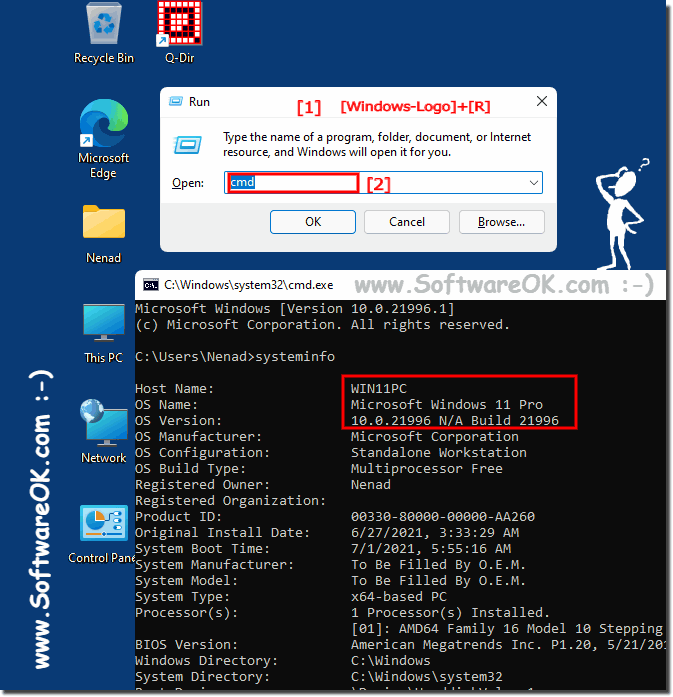 2.) More tips on system information on Windows 11!
System information about Windows 11 is not only good for troubleshooting or for problems with Windows 11 in general, it is good to know what kind of operating system you have and what properties and settings are on the system.
Nevertheless, there are other ways to learn more about the system under Windows 11, here you will find further links on this topic that may be able to help you, or where you simply learn something new about your operating system.