It's easy to set the colors to the "old Norton Commander" in the Quad File Explorer even on Windows 10 or 11!
Use Superman and adjust a little: (
... see Image-1
)
(Image-1) I would like to change the colors to the "old Norton Commander"!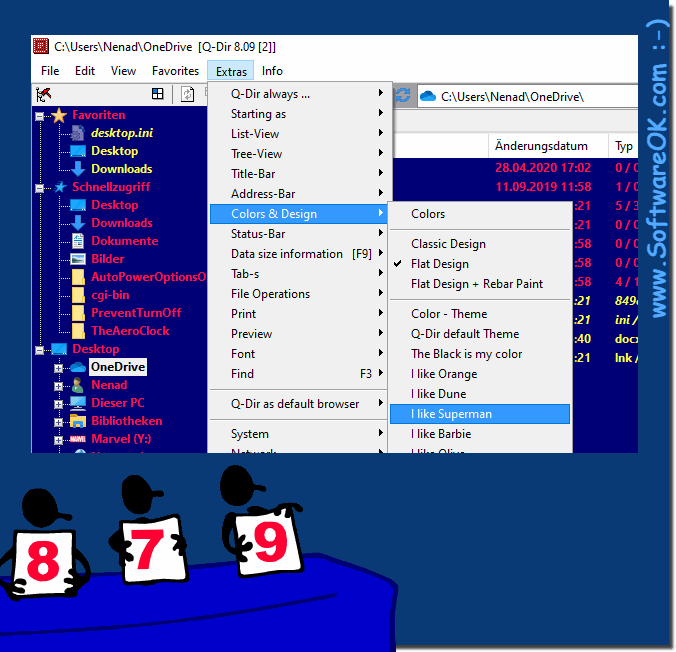 Info:

The program was developed in 1984 by the then physics student John Socha under the name Visual DOS, VDOS for short, who published it in 1986 under the name Norton Commander at the company Peter Norton Computing, which was later also responsible for the well-known product Norton Utilities. In the following years three more versions of the file manager for the DOS operating system appeared. After the release of Norton Commander 4, Norton Computing was bought out by Symantec in 1991. Symantec released version 5 of the Norton Commander in 1995 and then in 1998 versions 5.51 for MS-DOS and 2.01 for Windows 95/98 / ME and Windows NT. However, since several other file managers for Windows and DOS copied the Norton Commander architecture and were sometimes more functional than the original, the Norton Commander series was completely discontinued due to a lack of sales.