It is easy to deactivate or re-enable the so-called flight mode in Microsoft Windows 10 or Windows 11!
PS: With Windows 11 it is visually different, the procedure is the same!
1.) Activation with the help of shortcuts! 
To enable or disable the Airplane mode, select the Network icon on the taskbar and then select Airplane Mode.
Fastest with the keyboard shortcut
Windows Logo + A
and then on flight mode on or off via the aircraft icon with the label
"airplane mode"
  (
... see Image-1 Point 1 to 3
)
(Image-1) Switch off flight mode with Windows 10/11 switch off!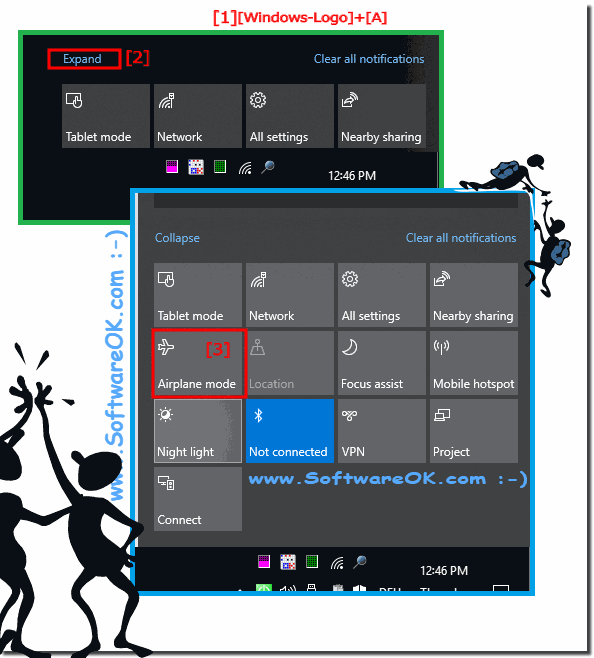 (Fig. 1) Switch off flight mode with Windows 11/10 switch off!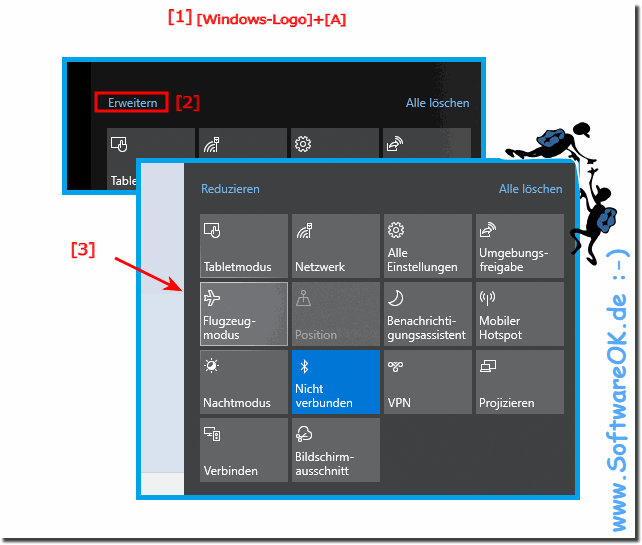 3.) What should I note in flight mode under Windows 11/10?
Of course, in Airplane Mode, known as Air fly-Mode, a quick way is offered to disable all wireless communication / network communication on your personal computer. Airplane mode is a very useful feature, but several users have several issues with the aircraft mode being constantly turned on and off. But it is easy to fix by switching off the airplane mode with the key combination. If the option airplane mode is blocked. Be sure to check the settings of your
wireless adapter
to resolve this issue.

The solution / instruction is written for Windows 10, If you activate the airplane mode in Windows, you terminate all network and radio communication such as WLAN and Bluetooth. The elegant solution is written not only for Windows 10 desktops but rather as a Windows 10 desktop suitable for mobile Windows 10 use on tablets as well as Surface Pro / Go!