The solution to run IIS Web Server on Windows 10 / 11 the latest MS OS, for easy web server http and https, ftp support!
However, you can use this example, solution to run
IIS Web Server on Windows 10
without hesitation and disadvantages also on other Microsoft's Windows operating systems whether it's a Windows desktop, tablet, Surface Pro / Go, or even a server operating system. It has been tested on all and successfully
verified
.
And enable the Features: (
... see Image-1 Point 1 to 4
 ) about the Command 
appwiz.cpl
! 
(Image-1) IIS Web Server on Windows 10!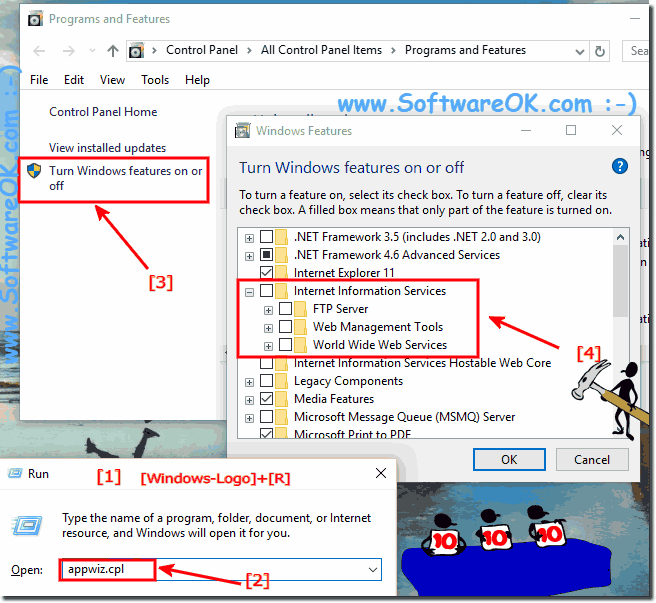 Info:

Microsoft also equips the desktop version of Windows with Internet Information Services. This makes it possible to turn any notebook into a web server with the Home Edition. Although the configuration is a bit more complex than many free HTTP servers, but the IIS are better integrated into the system. The IIS, which also includes an FTP server , are not intended on the client to provide corporate or heavily used web applications. On the other hand, the licensing limit for permissible simultaneous network connections already speaks in favor. The desktop IIS's are mainly used on developer PCs or for the demonstration of web applications.