The solution is simple to
switch or change the Language

In DesktopOK  for MS Windows Desktop 11, 10, ... and MS Server OS!

Content:




1.) Changing the language in the Desktop OK for all MS Windows OS!
1. Please Download DesktopOK and Start the program

2. And easy switch e.g. change the Language. (... see Image-1 Arrow-1)

3. Or translate DesktopOK for people in your local language


After translating, please send me the string list to my email address as a zip file. Thank you! Switch or change the Language in the Desktop Icon Save and Restore Tool is so easy!  



(Image-1) Change the Language In DesktopOK!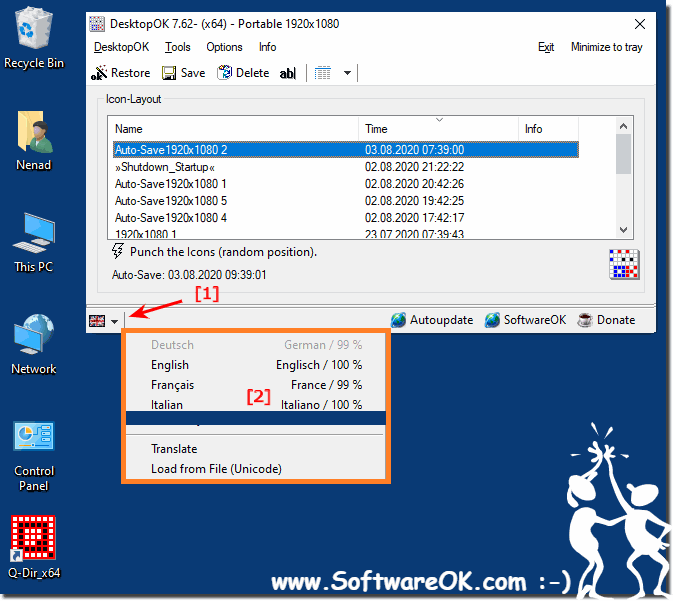 2.) What languages ​​are supported in Desktop OK?



# DesktopOK is multilingual and a popular program worldwide:

 
......

3.) What should I watch out for when changing the Desktop-OK language?

There is nothing great to consider, you should of course choose the language you understand and can read!

You can change the language in the Desktop Icons Tool at any time, but the tool recognizes the Windows system language  and automatically switches  to the most obvious language. If it does not happen automatically, you can change the language in DesktopOK as described above!  



FAQ 14: Updated on: 10 July 2021 12:33