The solution is simple to switch or change the Language In DesktopOK !


1. Please Download DesktopOK and Start the program

2. And easy switch e.g. change the Language. (... see Image-1 Arrow-1)

3. Or translate DesktopOK for people in your local language

After translating, please send me the string list to my email address as a zip file. Thank you!




(Image-1) Change the Language In DesktopOK!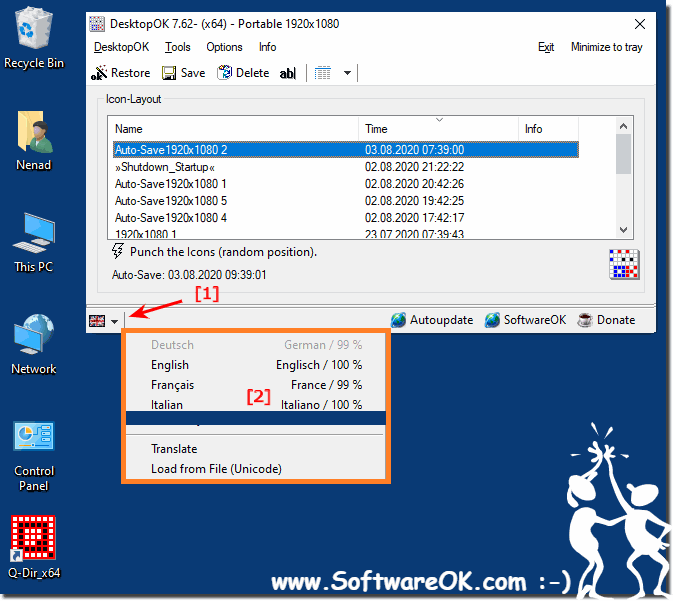 FAQ 14: Updated on: 3 August 2020 06:46