The solution is simple to translate 
 in new language on Windows 11,10, ... OS!



Please Download DesktopOK and click the Language Flag >  (... see Image-1 Arrow-1) 



Please send the string list back to me, with your language, for people in your country

 

And don't forget email subject: Strings for

DesktopOK

 Language-xxxxxxxx !

Regards Nenad!





(Image-1) Translate DesktopOK in new Language!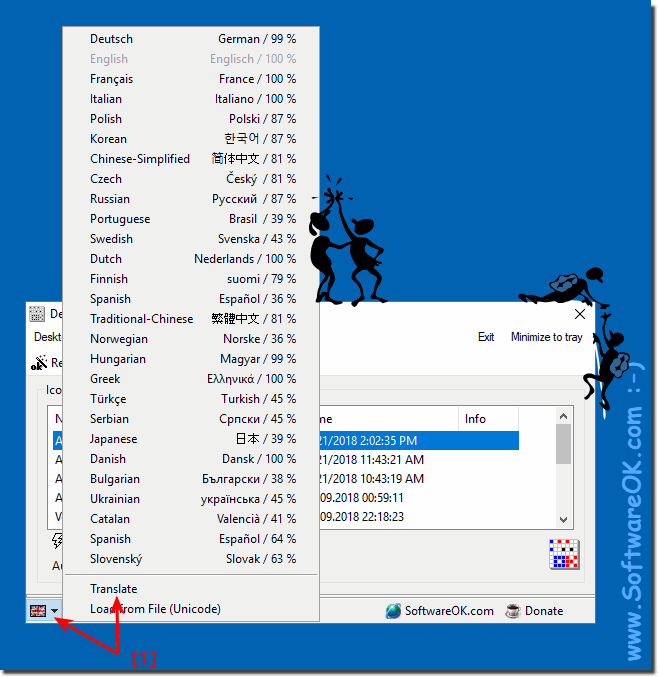 Info:
After changing the screen resolution in Windows, there is often the undesirable side effect of making your desktop icons look a bit confused. Then you have to painstakingly drag the icons back to their original position. The new DesktopOK Icon Restore software can remedy this by automatically completing this time-consuming procedure, thus helping the user save time. DesktopOK is a Freeware that remembers the positions of the icons on the Windows desktop and can restore them if necessary. So you do not have to sacrifice too much of your valuable time.
FAQ 25: Updated on: 9 July 2021 17:19