Of course, you also want to print out the test pages under Windows 11 to check the quality of the print or the cartridges!
Starting the test page printing of a printer is not a time-consuming task, whether it is on a Dell, Asus, MSI PC and can not only be implemented by experienced and administrative users, regardless of whether it is a
standard printer in Windows 11
or not the result is the same as when 
printing test pages under other Windows OS
!
1.) Windows 11 print test page, the solution!
1. Press the
Windows + i shortcut
2. Type the keyword
printer
a
3. On the right side of the printer is to be made on the test page printout 
4. And after they simply button
"Print Test Page"
press
(Image-1) Print the test page under Windows 11!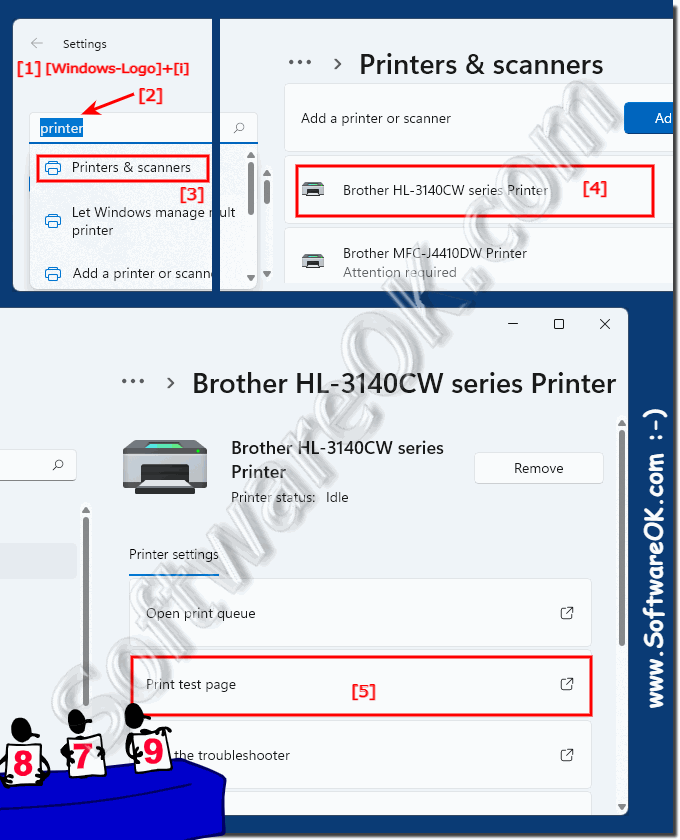 2.) Extended test printout including color gradient!
Simple example of the test page printout on MS Windows 11!
1. As always ► start 
the alternative test page printout tool on Windows 11
2. It is most effective if you print all test pages
3. And print a test page on Windows 11 🖨 without detours 
(
... see Image-2
) 
(Image-2) Continue to print test pages on all MS Windows 11 OS!